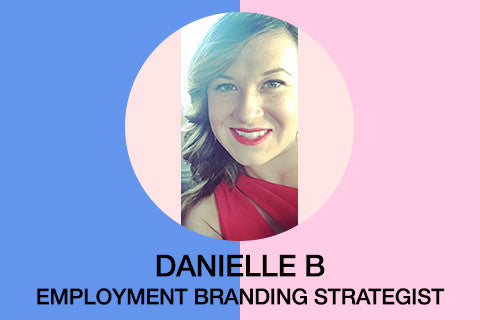 Danielle B
What Makes YOU Feel Powerful? 
Being fully present and spending more time doing what makes me the happiest.
A piece of interesting news you read recently.
Stop comparing yourself to others. If you focus less on what you're jealous of and try to improve that aspect of you're life you can turn your negativity into productivity.
Your favorite city, and quick tips for traveling to that city.
Boston

, MA. Love living here! Check out Beacon Hill, Harvard Square, the South End for my favorite areas of the city.
What is the first thing you do when you get home from a trip?
Get into comfy clothes.
High heels or ballet flats?
A book you have read more than 3 times.
Favorite way to break a sweat.
Tabatta class
Your go-to healthy snack.
Hummus and anything.
Your favorite comfort food.
Pizza
An inspiring TED talk you loved.
Who are your favorite women heroes?
What advice would you give to your 15 year old self?
Learn how to let go, be present and enjoy life.
Favorite quote from a movie.
"Stupid is as stupid does." Forrest Gump