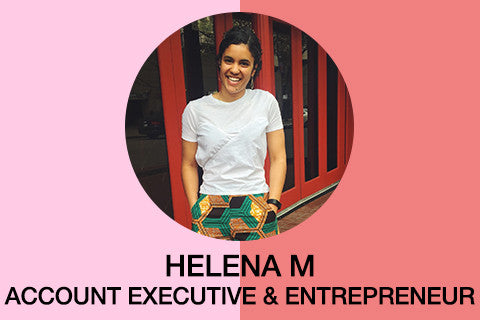 Helena M
What Makes YOU Feel Powerful?
When I'm running. I always feel like my mind & spirit are cleared. And I feel like I can take on any obstacle.
High heels or ballet flats?
Heels
Who are your favorite women heroes?
What advice would you give to your 15 year old self?
Trust your gut. You have good instincts.
A book you have read more than 3 times.
Favorite way to break a sweat.
Running
Your go-to healthy snack.
Kale Smoothie
Your favorite comfort food.
Mashed Potatoes
What is the first thing you do when you get home from a trip?
Collapse on my bed