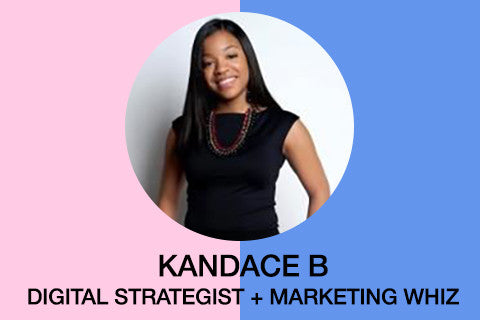 Kandace B
What Makes YOU Feel Powerful? 
Watching women I've helped along the way realize their potential and be successful.
A book you have read more than 3 times.
An inspiring TED talk you loved.
High heels or ballet flats?
Favorite way to break a sweat.
Your go-to healthy snack.
Veggie Smoothie
Your favorite comfort food.
Mac and Cheese
What is the first thing you do when you get home from a trip?
Lay in my bed
Who are your favorite women heroes?
My mother and My mentor and advocate,

Ronnie Dickerson

!