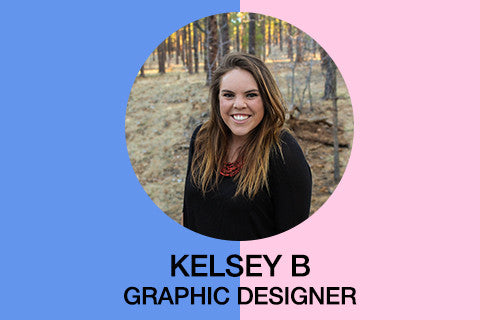 Kelsey B
What Makes YOU Feel Powerful? 
Complete independence and knowing I can do anything myself. My independence is my power!
An inspiring TED talk you loved.
Who are your favorite women heroes?
High heels or ballet flats?
Flats so I can dance wherever and whenever.
Thinking about the people I love and those who love me.
A book you have read more than 3 times.
What advice would you give to your 15 year old self?
You're Beautiful
Favorite way to break a sweat.
Spin is my new favorite thing in the world
Your go-to healthy snack.
Apples & Peanut Butter
Your favorite comfort food.
Pasta of any kind
Your favorite city, and quick tips for traveling to that city.
LOVE

Portland

. Definitely check out all the AMAZING breweries and coffee shops.
What is the first thing you do when you get home from a trip?
Cook any meal
Don't wear it...so Burt's Bees?
Favorite quote from a movie.
"But I just want to say that all this nothing has meant more to me than so many somethings." -You've Got Mail