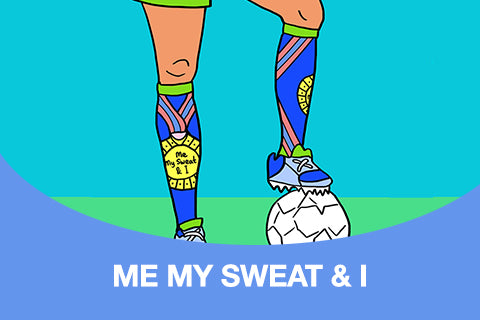 Me My Sweat & I
What do you want for the one and only body you will ever have? Do you see fitness as a means to lose weight? Boost self esteem? Get healthier? You are the only person that gets to decide what 'fitness' looks like, feels like, and means to you overall.

Just you!

Taking care of your mind and body has been and will always remain an individual's

personal

fitness journey

. Starting and maintaining an active lifestyle, whether it's waking up early for a morning run, biking to work, or getting in a precious hour at the gym takes dedication. So celebrate every goal crushed, no matter how small, and never forget that 'Me, My Sweat & I' always comes first!
Click

HERE

to shop

Me My Sweat & I

.