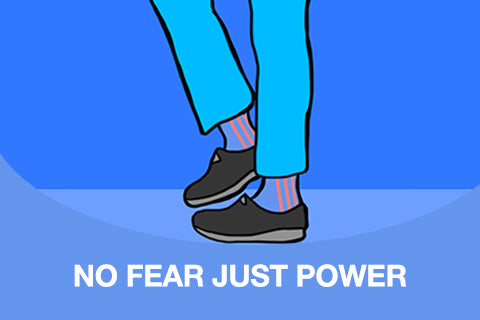 No Fear Just Power
Have you ever been in a situation where you felt uncomfortable, weak or threatened? Well, you are not alone. Whether it is walking home alone at night, traveling alone, or exercising outdoors, ensuring your

own physical safety

is important. We strongly believe that if we give women the necessary tools to protect themselves in situations where self-protection becomes unavoidable, we will make them safer. We hope everyone decides to make time for themselves, to learn risk awareness and basic hands-on street-smart self-defense techniques to help prevent and de-escalate dangerous situations, because

your strength

and power

matters

! That is why we say NO FEAR, JUST POWER. You are stronger than you know.
Click

HERE

to shop

No Fear Just Power

.