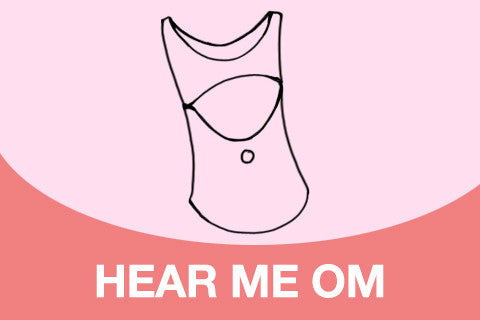 Hear Me OM
There is no wrong way to being a woman. Today, we no longer feel confined to living stereotypical female roles. We're free to work in any profession, be happily single, love who we want, voice injustices together... our interests vary, but we all have one thing in common – there is

NO

wrong way to be us!
And we are never just one thing in isolation, but so many things together – strong and sexy, shy and bold, tender and fierce! Hear Me OM was inspired by the idea of these

complexities

in harmony

.
This versatile tank top is the seamless integration of style, comfort, and functionality. Its full front coverage, non slip shoulders, and super soft light weight fabric make for a distraction free work out. Plus, its

open back

style helps you beat the heat and easily transition from

workouts

to

hangouts

.
Click

HERE 

to shop Hear Me OM.