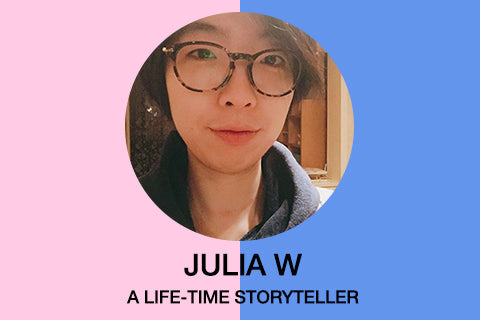 Julia W
What Makes YOU Feel Powerful? 
I feel most powerful when I know clearly what I want and go straight forward towards it. It's really important to me to live for some clear goals that are bigger than just my daily routines.
Favorite way to break a sweat.
Dancing class like Zumba
Favorite instagram account to follow?
Your go-to healthy snack.
Your favorite comfort food.
Ice-cream and dark chocolate!
Any cool apps you recommend?
Noizio, it's an app with which you could DIY your favorite 'lullaby'. My secret recipe is 'Sea Waves' mix 'October Rain'. It helps me to get rid of my phone before sleep.
What are your gym bag essentials?
A bottle of perfume! I like the feeling when I walk out of the gym with a refreshed body and mind... and that great smell!
What's your favorite Sports Bra style and why?
Maybe something more delicate, like a lace bralette would be cool! Sporty can be sexy!
Favorite day of the week?
Saturday! Nothing is better than you having the whole day to waste for yourself!
Your favorite city, and quick tips for traveling to that city.
Hangzhou. Go to mountains around the West Lake, take a walk and the view is amazing!
Racer back or Open back tank tops?
A piece of interesting news you read recently.
Recent news is so frustrating. Or maybe news is just as frustrating as it always was!