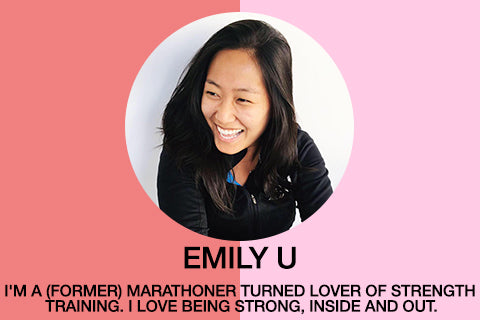 Emily U
What Makes YOU Feel Powerful? 
Being surrounded by strong, kick-ass women who aren't afraid to break down barriers and challenge the everyday status quo.
Favorite way to break a sweat.
Strength training and lifting heavy weights.
Favorite instagram account to follow?
Your go-to healthy snack.
A Honeycrisp apple.
Your favorite comfort food.
Chips and salsa!
Your go-to mood enhancing thing or activity.
What's your favorite Sports Bra style and why?
Mag Mile

! It's great, full coverage support and it's CUTE.
Your favorite city, and quick tips for traveling to that city.
Minneapolis

! Check out Fulton Taproom near Target Field.
Racer back or Open back tank tops?