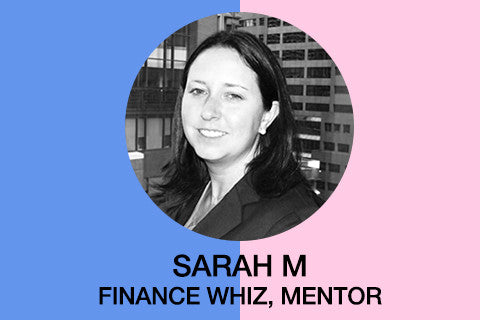 Sarah M
What Makes YOU Feel Powerful? 
Being able to make things happen for other people - connecting them to opportunities, resources, other people. I think it's a responsibility of leaders to focus on using their platforms to make more leaders, not more followers.
Coffee when I'm in the US, tea when I'm at home in Ireland
Favorite quote from a movie.
"We need a little less Forever 21 and a little more Suddenly 42!" From the movie

Sisters

.
What advice would you give to your 15 year old self?
Be bold - no one else has more of a clue what they're doing, even if they seem like they do!
What is the first thing you do when you get home from a trip?
Light the fire and put my feet up.
Smashbox long-wear lip lacquer in Coral.
Favorite meal of the day?
Brunch all day every day.
Do you sing in the shower?
Lately, a lot of Justin Bieber!
Cocktail - anything with

Ketel One

.
Favorite way to break a sweat?
Running
Your favorite city, and why it is so special to you?
Chicago is my favorite place to visit, especially since I spent 2 years having the time of my life attending b-school there. The people are so kind, the architecture is beautiful - and I even love the snow!