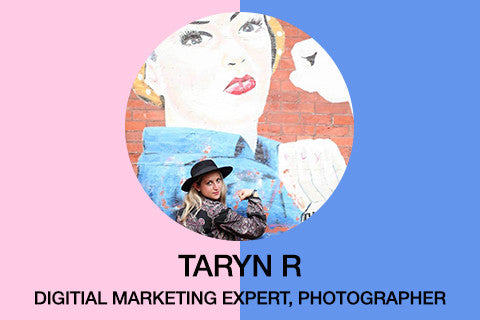 Taryn R
What Makes YOU Feel Powerful? 
Climbing up the ranks in my career makes me feel powerful.
Favorite quote from a movie.
"May I please remind you that it does not say 'RSVP' on the Statue of Liberty." -

Cher Horowitz in Clueless

.
What advice would you give to your 15 year old self?
Don't be afraid of being a feminist.
Your favorite city, and why it is so special to you?
Barcelona

- I studied abroad there.
Coffee or Tea?
Coffee
Do you sing in the shower?
No, but I do when I'm cleaning!
Favorite meal of the day?
Favorite way to break a sweat?
Hot yoga
What is the first thing you do when you get home from a trip?
Cuddle with my dog.
Wine
Anything pink