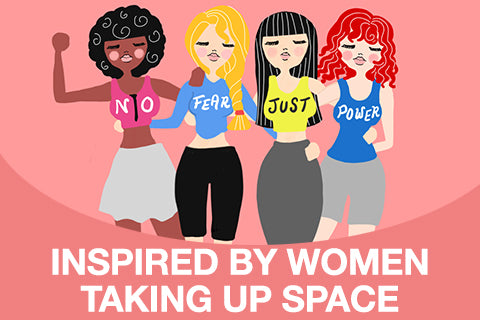 Inspired By Women Taking Up Space
In one of our favorite TED talks author Chimamanda Ngozi Adichie

said it best

: "We teach girls to shrink themselves, to make themselves smaller. We say to girls, you can have ambition, but not too much. You should aim to be successful, but not too successful." Countless cups of coffee have been consumed this year, alongside many hours of conversation on what it means to be a woman today.
As a company started by women and run by women, for us, our second line is a visual representation of

women

taking up space

in their lives and

being unapologetic

for it.
Click HERE to shop the collection.