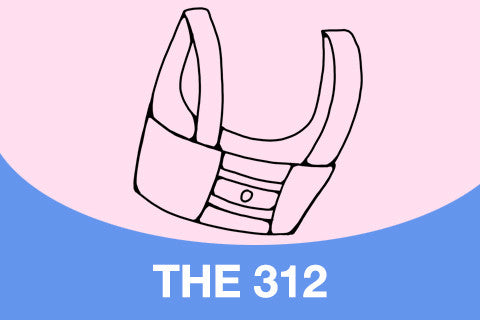 The 312

It is not just a number! Numbers come and numbers go – a size 6, a 28 inch waist, being 25 years old – they don't define who we are. But, we are
312
– born in
Chicago
, living in Chicago, and loving every minute of it. The winters make us
stronger
, the improv makes us
funnier
, and even if you move away, being a 312'er is mindset – we are hard working, loyal and generous.
Occasionally an evil polar vortex tests our resolve, but it is the warm people here that make us stay. We've learned

resilience

from the Cubs, we appreciate public

art

on every corner, our streets are wide and drivers are sane, and everyone is 15 mins from the beach – it's our kind of town!
When designing the 312, we wanted this Sports Bra to be the

coffee

equivalent – a driver to help you power through working out – of feeling good and looking good. If you have been looking for an incentive to hit the gym, look no further than the 312. This bra can go quickly from an extensive work out to Netflix and chill.
Click HERE to shop The 312.