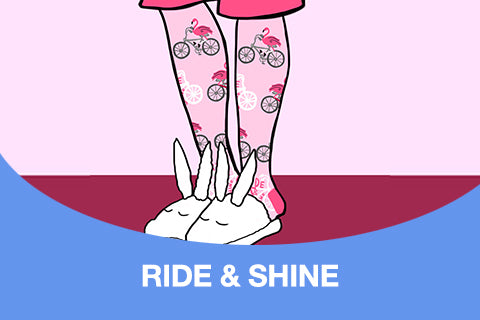 Ride & Shine
Why we love biking – well, it's

powered by our legs

! It takes no time at all to lace up your shoes, grab your bike and get a good ride in. Plus, it's so good for the environment, converting your calories into fuel. We love pedaling past our concrete jungle to work, or simply cruising down our lakefront and picturesque neighborhoods. We also love high intensity indoor spinning classes, which are so very hard, yet so incredibly gratifying. For all the bikers who are beginners, casual riders, commuters or those into extreme biking,

thank you

for

zero emissions

! Never lose an opportunity to Ride & Shine, coz' it's a great workout no matter how you spin it.
Click

HERE

to shop

Ride & Shine

.