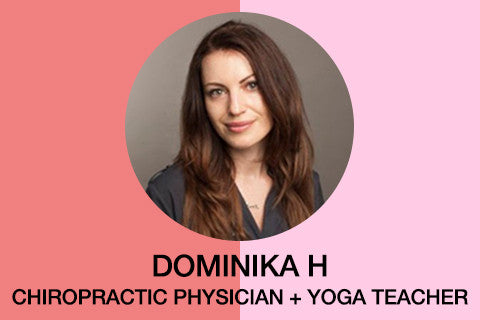 Dominika H
What Makes YOU Feel Powerful? 
Getting people excited about anatomy, health and wellness. Empowering others!
High heels or ballet flats?
High heels (I know I shouldn't, but I can!)
My Westie puppy Petunia. She makes everything better.
A book you have read more than 3 times.
Favorite way to break a sweat.
Hot yoga with lots of crazy plank variations.
Your go-to healthy snack.
Dates (when in season) with almond butter.
Your favorite comfort food.
Biscuits with lots and lots of butter.
Favorite quote from a movie.
"Do or do not, there is no try." Yoda
An inspiring TED talk you loved.
Who are your favorite women heroes?
We are all heroes. Currently, I'd love to have a breakfast with

Yellen

and

Merkel

. These two fascinate me.
A piece of interesting news you read recently.
Your favorite city, and quick tips for traveling to that city.
I travel a lot, and every place I go to fascinates me. My husband makes fun of me that I'm too excitable and "love" everything I see. My advice - experience the world and people around you free of judgement and with an open heart.
What is the first thing you do when you get home from a trip?
Take a shower! I travel far, always get dirty and come back positively exhausted.
What advice would you give to your 15 year old self?
You are Dominika, and there is none other like you. Always remember that.