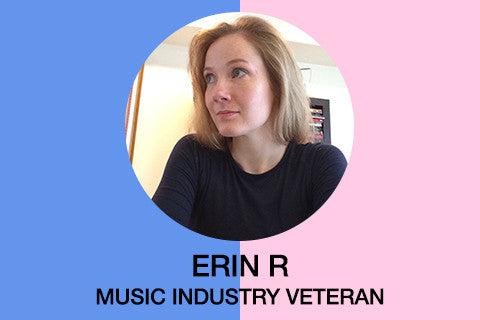 Erin R
What Makes YOU Feel Powerful? 
Making a decision for myself that other people may not like or agree with. I think women are taught, often unconsciously, to be people pleasers. So on the (rare) occasion that I make a "selfish" decision purely for myself, those are the moments when I most feel empowered. In those moments I am staying true to myself, I am allowing myself to be my own person.
The sound of my children giggling. A good glass of red wine. A wink and a smile from my husband.
What advice would you give to your 15 year old self?
Stop worrying about what other people think of you. And learn to get over your shyness!
High heels or ballet flats?
A book you have read more than 3 times.
I'm a sucker for romance and re-read all the

Jane Austen

novels every few years. (

Persuasion

is my favorite.)
Favorite way to break a sweat.
Walking everywhere, being outdoors in our fabulous city.
Your go-to healthy snack.
Apples, oranges, nuts.
Your favorite comfort food.
Tacos
Your favorite city, and quick tips for traveling to that city.
New York

. I lived there for nearly a decade. If you visit, don't get hung up on where to stay or what to see and do. Just go, and just start walking around.
What is the first thing you do when you get home from a trip?
Unpack. I can't relax until everything is put away.
Who are your favorite women heroes?
Favorite quote from a movie.
"Talking about love is like dancing about architecture." From
Playing by Heart
.