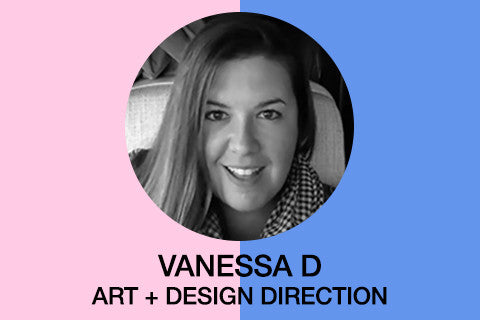 Vanessa D
What Makes YOU Feel Powerful? 
Location Independent Mindset.
(Note by Team POWWFUL: We loved reading this and had a pretty spirited discussion on it. Oftentimes, designing the lifestyle we want is something we plan for in the distant future. It is SO easy to get bogged down by the here and now, and a lot of it is indeed location dependent. So, for our daily dose of mental floss today, we pondered over how we can build a location independent mindset - as a company and as individuals. Thank you Vanessa for sparking the conversation.) 
What is the first thing you do when you get home from a trip?
Hug my dog and take her for a long walk.
High heels or ballet flats?
Ballet flats. Heels don't pack well.
Favorite way to break a sweat?
Spin and trampoline.
Your go-to mood enhancing thing or activity.
Dancing to 90s music.
What advice would you give to your 15 year old self?
Stop worrying about what people think about you, and there are multiple boys who have a secret crush on you so stop being so aloof.
Dictionary or Thesaurus?
Thesaurus
What do you like to do on a cold and rainy day?
Tackle my to-do lists.
Favorite quote from a movie.
"Don't be jealous because I've been chatting online with babes all day."

Napoleon Dynamite

.
Your favorite city, and quick tips for traveling to that city.
Marfa, TX. Go out to local events, you'll meet the whole town with in a few days.